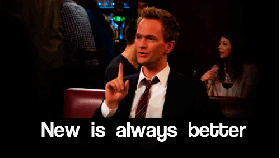 We're happy to announce the recent roll-out of a couple of new features for your Planio accounts!
We've been working hard behind the scenes these last weeks and without further ado, I would like to go over some of the new features which are now available:
Exporting: PDF and CSV exports have been much improved. PDF exports will now render most of the text formatting options and for CSV, you have the option to export all columns or only the selected columns as well as issue descriptions.
Wiki: Have large wiki pages? Edit single sections just like on Wikipedia and don't get lost in large text areas.
Issue tracking: Many of you have been waiting for this - you can now assign issues to groups of people. Be sure to activate this feature in Administration → Settings → Issue tracking → Allow issue assignment to groups and add the groups as members to your projects.
Repositories: Planio now visualizes branches in the commit history for Git repos. It is also possible to add multiple repositories to a single project. This way, you're not limited by the number of projects anymore when you need several repositories.
REST API: The REST API is much more complete and sports many more objects like issue relations, versions, queries, categories, attachments, statuses, trackers, project members, and attachments.
Multiselect custom fields: Custom fields can now be configured so that users can select multiple values.
How does that relate to Redmine?
As you may know, Planio is proudly based on the open source software Redmine and as part of our product development, we merge in new features and updates that are created by members of the open source project. For the initiated, this recent update has brought us to Redmine's (almost, see below) latest version 1.4.4. So, if you intend to use third party Redmine-compatible software or were looking for new features in Redmine, you're good to go!
"But Redmine is at 2.0 already" - you may be asking. That's true, but as of now, the Redmine 2.0 branch is not adding new features. It merely copes with a rather hefty internal technical update of the underlying Ruby on Rails version. We will be working on this as well at Planio, but we're not quite there yet.
When do the changes go live?
They have already for most Planio accounts with an exception being our Enterprise clients who use Redmine plugins. This takes a little more time. We will roll out the new upgrade to you in the coming weeks, please bear with us.
What do you think of the new features? What would you like to see next? As always, we'd love to hear your thoughts here in the comments or directly via e-mail or on the phone.