Pro Feature Productive team work starts when everyone is on the same page. Whether team member or customer, everyone gets access to the files and folders they're allowed to see. All changes are synchronized directly so you'll never lose any more time searching that latest version in endless email threads.
Files of all kinds and sizes
Be it text files, spreadsheets or presentations, CAD files, vector graphics or video editing projects. Planio Storage will store everything from small files to huge amounts of data.
With Planio, you'll always have the latest version at hand and be on top of every change. Planio Storage distributes all files automatically and offers access to old versions at any time.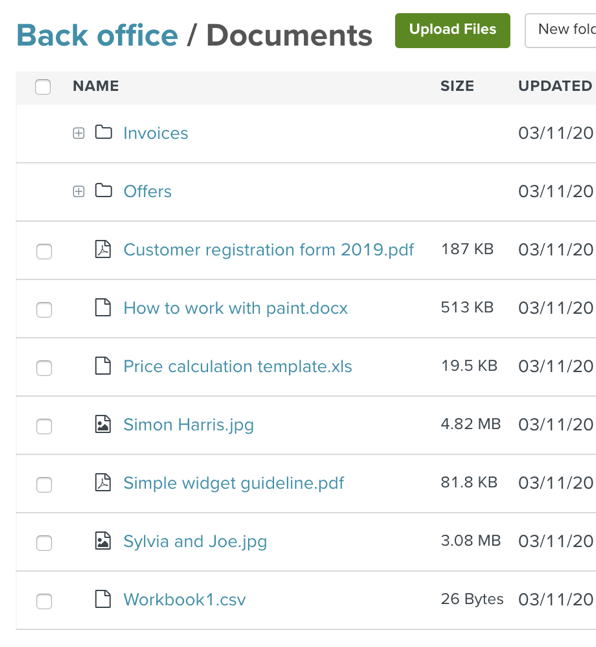 Folders and image galleries with online preview
Visualize files as trees or browse comfortably through photo folders with thumbnails. Planio Storage can do both and shows previews for all popular formats directly in the browser. No downloads required.
Slideshow mode lets you jump effortlessly from one file to the next without ever leaving Planio.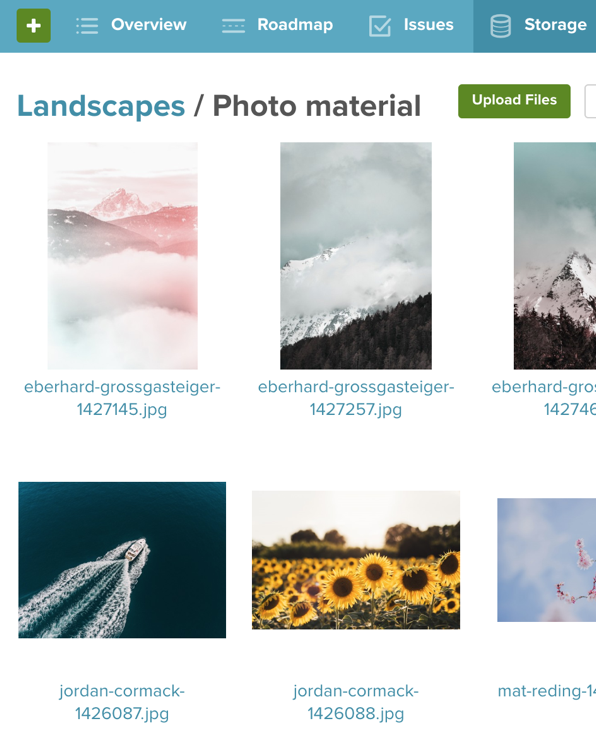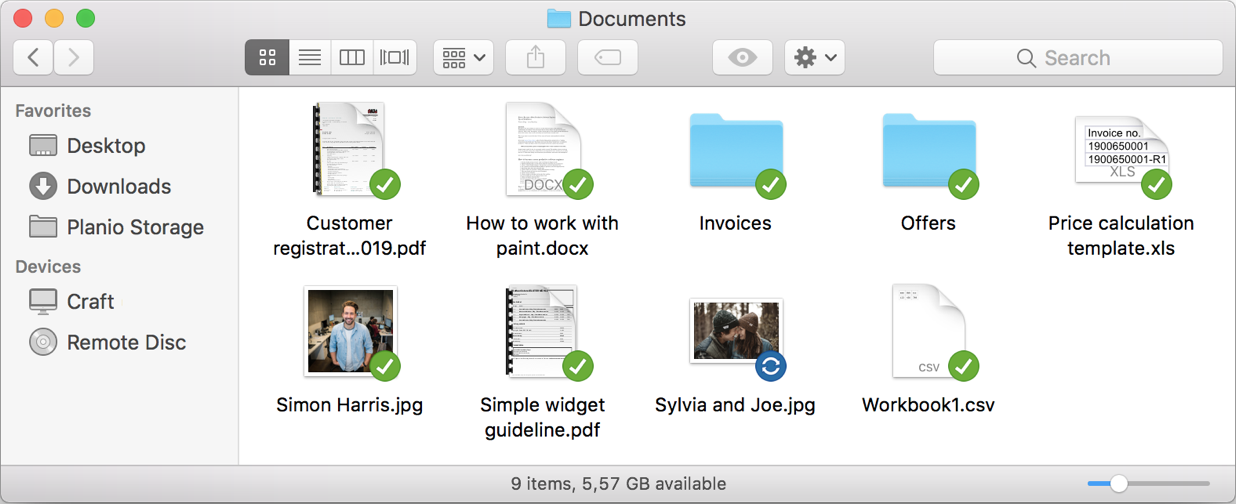 Nicely synchronized - mobile and offline
Be it above the clouds or in the North Siberian lowlands—sometimes you are simply offline. If you cannot keep your hands off the computer or if being disconnected gets your productivity started, you'll enjoy mobile offline work with Planio Storage. Thanks to sync clients for all popular platforms, all changes are automatically synchronized whenever you get back online.
Your benefits
Centralized: All files and folders stored securely
Versatile: Synchronize files of all formats and sizes
Accessible: Everything is available from everywhere, even offline
Up to date: No more hunting for the latest version