The Planio App for iPhones and iPads empowers you to manage both projects & tasks from the comfort of your smartphone. The user-friendly interface enables your team members to create, view, and edit tasks while project managers can manage many aspects of active projects via a customizable dashboard.
Mobile Task Management
With the Planio App for iOS you can create, edit, and view tasks with ease. Task detail screens display all the details you'd expect to see on your desktop, except with the portability of a smartphone — assignees, start & due dates, priority, and task progress appear at your fingertips. Create a new task while traveling, edit an existing task (e.g., change status), and even display task attachments. The time tracking feature enables you to quickly log your time spent while working on a task.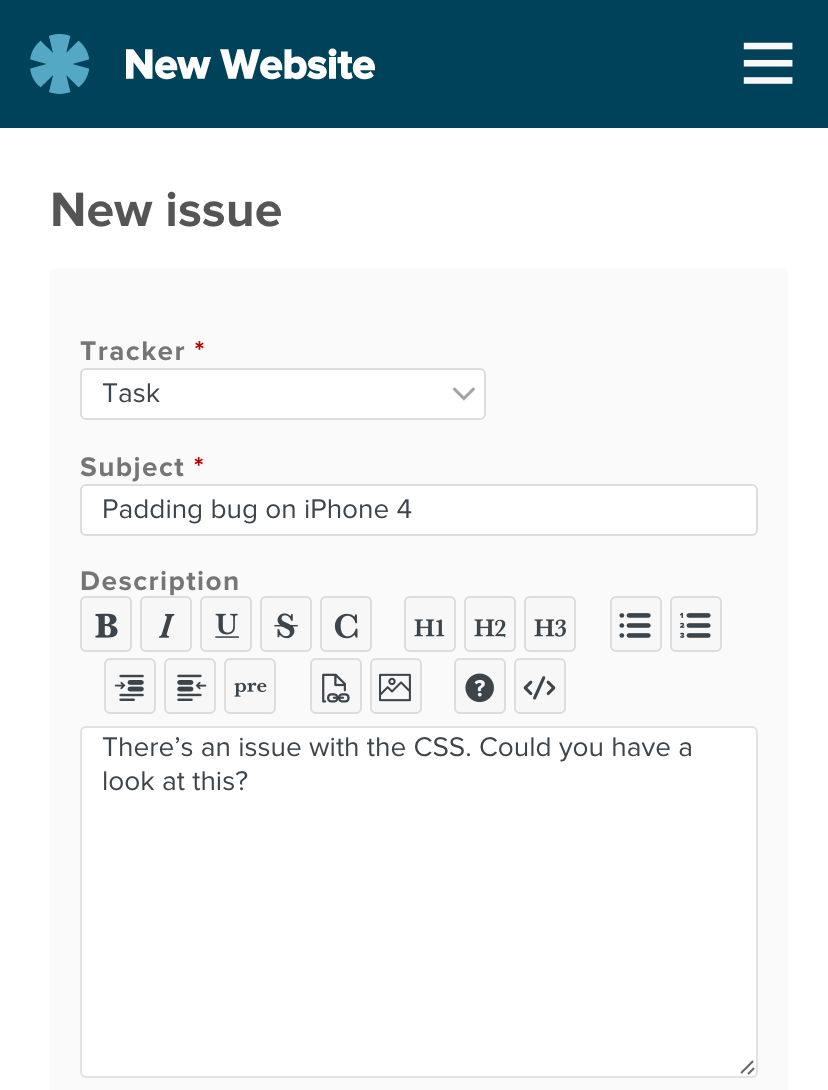 A Must for Project Managers
There's no need to be glued to your office chair — the Planio App for iOS delivers a fully customizable dashboard interface to your screen at the brush of a fingertip, enabling you to quickly get a handle on your active projects. No need to worry about sifting through a mass of issues, as the app can filter and sort issues by criteria, search for issues by ID, and use custom search queries. The Planio App also lets you view task lists quickly via its built-in fast scrolling feature.