Agile Project management with Planio
It took some time, but we believe it was worth the wait: Planio now fully supports Agile Project Management approaches such as Scrum and Kanban!
We know that many of our clients have been working in agile teams for quite some time and are having great success with Planio. However, up until now, Planio didn't particularly support agile projects. The builtin Gantt charts and roadmaps are primarily geared towards traditional project management. Planio's flexible task management features could be used by agile teams but we always felt that the builtin support could be improved.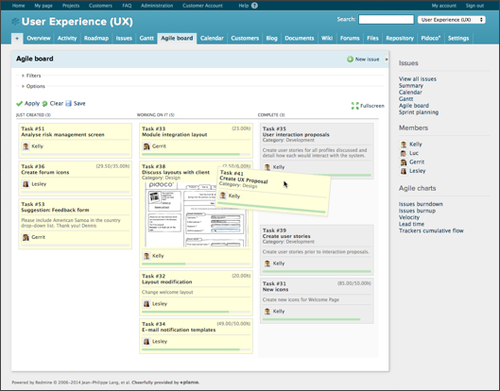 Enter Planio's new agile features. Starting today, all your Planio projects have agile task boards, a sprint planning screen, and a number of awesome new agile diagrams like burndown, burnup, velocity, cumulative flow, etc.
To find out more about the new features, check out the new agile project management web page or simply activate the Agile features in one of your projects, they are of course included for free in all existing and new plans!