Build Your Own Project Management Course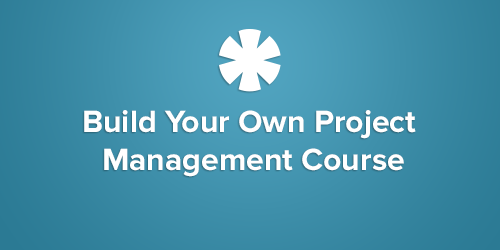 What would being better at running projects mean to you? What if you became a project management expert?
What if you built your own project management course, skipping expensive fees and jumped straight to project guru status?
Well, you'd start to get a reputation for finishing projects on time, you'd feel more confident in your job and you'd have better career prospects.
You'll even have more success with side-projects or starting your own company one day.
When someone suggests a new project, you'll feel confident that you'll be able to break it down into actionable items and set a reasonable date for completion.
Thankfully, you don't need to go back to college and saddle yourself up with debt just to learn project management skills. The web is full of resources, blogs, courses and Moocs (massive open online courses) on project management.
Many of them are free, and others are very reasonably priced.
Here we'll go through the blogs you should subscribe to, podcasts to listen to, online courses you can take and certifications worth considering.
Finally, we'll dig into how to how to project manage your own project management course.
Sounds meta? It is!
The Must-Subscribe Blogs around Project Management
A Rebel's Guide to Project Management
Elizabeth Harrin writes one of the longest running blogs on project management. Her free document templates are particularly useful.
Herding Cats
Glen B. Alleman writes Herding Cats about performance-based project management. It's a perfect place to read if you're interested in more quantitative approaches to project management.
Project Management Hacks
Bruce Harpham writes about strategies for career advancement as a project manager, so it's a perfect place to start thinking about a career as a project manager.
How to Manage a Camel
This blog is a great place to keep up-to-date with the project management job market and career news.
Listen to these Podcasts on Your Way to Work
The PM Podcast
This is THE podcast on project management with over 350 episodes. Cornelius Fichtner hosts interviews with project managers, and he talks about PM careers, techniques and training. The premium version of the podcast, which is highly affordable at $5.99, will give you access to all 350 episodes along with transcripts. You can access the latest 10 podcast episodes for free on iTunes.
Project Box Podcast
Bernardo Tirado hosts the Project Box's podcast about industrial psychology and project management. While new episodes haven't been released in a while, it has some interesting podcasts on the soft skills side of project management.
Enroll in these Moocs
As you start reading the blogs and listening to the podcasts, you'll start to come across all sorts of new terms and acronyms.
Moocs (massive open online courses) are a great way to get a formal, structured introduction to project management.
You can watch lectures online and then do the homework. In many cases, you can pay a modest fee for a certificate of completion.
Get a Quick Introduction
Coursera offers a quick introduction to the basic concepts of project management taught by Rob Stone from the University of California. The course, entitled Project Management: The Basics for Success, is only 2.5 hours long, so it's a quick win. Coursera also offers a certificate of completion for 35 dollars.
A More Comprehensive Overview
Now that you've got a good overview of the basics of project management, you might want to start digging a little deeper.
Alison offers a 15-hour long course entitled "Diploma in Project Management". You'll get a comprehensive overview of methodologies, toolsets, documentation, and you'll dig into the various stages of the project lifecycle, including analysis, planning, design and evaluation.
It's entirely free to take, and over 150,000 people have taken the course already. The reviews are largely positive, as well, with 4 out of 5 stars.
Read these Books
Books are a massively undervalued resource (where else do you get thousands of hours of experience distilled into a few hundred pages for only 10 bucks?).
Depending on your industry and your goals, you can find project management books that will be highly relevant to you via quick search on Amazon.
That said, you won't go wrong with these three books as a starter.
Making Things Happen: Mastering Project Management
Scott Berkun worked at Microsoft in the early nineties, and this book full of interesting stories from his time there. The book is highly practical with exercises at the end of each chapter. His experience is in software project management, so many of the examples are around software, but the general principles will be applicable to any industry. It's also a fun read!
Scrum: a Breathtakingly Brief and Agile Introduction
Thinking of going into the software world? You'll soon be hit with all sorts of weird terms such as SCRUM and Agile. This is the perfect primer on the topic, as you'll be able to read through it in about an hour.
A Guide to the Project Management Body of Knowledge: PMBOK(R) Guide
Published by the Project Management Institute (PMI), this book reflects the current state of knowledge and best practices on project management. It's not exactly a bedside read, and it's almost 600 pages long, but it's a great reference to have on hand.
It's also a book worth considering if you're interested in the Project Management Professional (PMP) certification.
IRL Courses
Sometimes you want to have an actual face-to-face discussion, so you can consider the PMI courses.
The PMI offers face-to-face seminars, e-learning on demand courses and PMI Publication Quizzes. You'll find courses such as "Advanced Negotiation Tactics" or "Applied Risk Management".
These courses aren't as cheap as the other courses, and they often cost in the region of several hundred dollars for the on-demand courses. However, you can earn professional development units, which you might need to maintain certifications such as the PMP certification.
On top of that, PMI is the industry-recognized leader in project management certifications.
The Meta Project: Project Manage Your Project Management Skills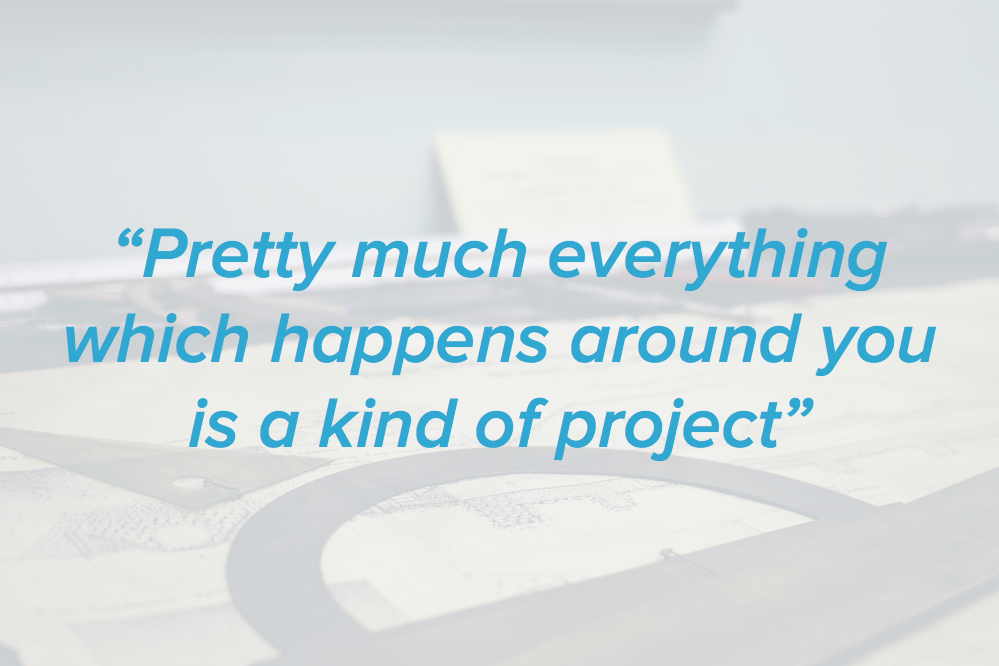 It's all very well listing out resources for becoming a ninja project manager, but all these resources aren't gonna learn themselves.
In fact, you can see becoming a becoming better at project management as a project in itself.
Define Your Goals
Like any good project, you need to know why you want to do it. Perhaps the last project you worked on turned into an episode of the Walking Dead.
Or you want to become a fully certified Project Manager™ in your own right.
The "why" makes it easier to decide on how much resources you should invest, how you should schedule the work and what the finish line will look like.
Define Your Resources
Many of the above resources are free or very reasonably priced, so obviously the biggest resource you'll have to invest is your own time.
You also don't have to learn alone.
As the saying goes, "If you want to go fast, go alone. If you want to go far, go together".
Therefore, you can join a local meeting on project management. For example, Meetup.com has 387 groups all over the world on project management.
The added accountability from being in a group makes it easier to keep consistent.
Can't find a meetup close to you? Join a virtual community on project management such as ProjectHacks.org.
Estimate and Schedule Time Reading
You can select the resources you want to read, and start breaking down how long it will take you, and then schedule it in your day.
For example, you could listen to the Podcast on the way to work, and you could read a chapter of a book during your lunch break. Perhaps you could attend a Tuesday evening meetup on project management.
In addition, I find subscribing to project management blogs is a great way to get bite-sized chunks of information in your inbox on a regular basis.
Assess Yourself Against Your Goals Regularly
Once you've finished a book or course, you can assess what's the next step you should take based on what you've learned.
Start Managing Projects
You don't have to wait for someone in a suit to start giving you projects to manage and a business card with "Project Manager" on it.
Pawel Brodzinski comments, "Pretty much everything which happens around you is a kind of project."
He suggests trying your hand at organizing a sailing trip with friends, for example, as a way of putting the theory of project management into practice.
You can also print your own business cards, if it makes you feel better.
Do you know any resources I should add to the list? Let me know in the comments!