Meet the Team: Growth Hacker Thomas Carney
I'm happy to welcome Thomas as Planio's newest team member. His responsibilities will be writing content, diving into metrics and looking for ways to help Planio achieve world domination (of course).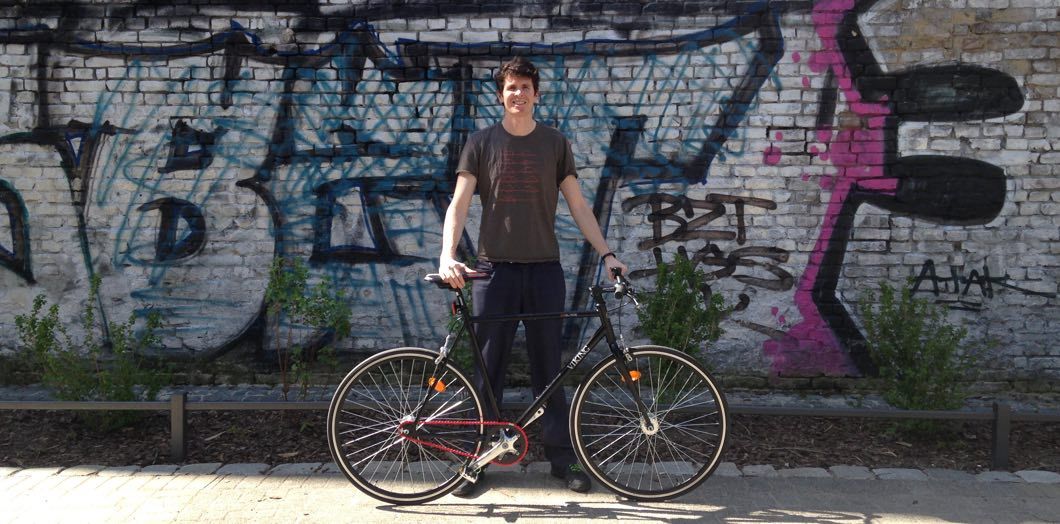 Let's have a chat with Thomas so that we can learn more...
Jan: Greetings Thomas! First I want to say welcome to the team, it's a pleasure to have you on-board. :)
Thomas: Thanks, Jan. Everyone has been very welcoming, and I'm really excited to start at Planio.
And, as far as I'm concerned, Berlin is the greatest city on earth, so I'm really happy that Planio is based here.
Jan: Tell us a little about yourself
Thomas: I grew up on an organic farm on the southeast coast of Ireland. I've spent the last 6 years living in Germany, France and a few other places, too. I've worked remotely for a few years, so I got to spend a winter in Guadeloupe surfing and spent 3 months babysitting my nephew in New Jersey.
Jan: So, Thomas, what is your Planio story? How did you join the team?
Thomas: I was intrigued when I saw a job posting for a "Growth Hacker". While the term is very popular in the United States, I had not seen too many companies using the term here  in Berlin. That got me curious!
I immediately checked out Planio, and I was impressed the number of happy customers you have. I also really like how Planio is a small team building software to solve people's problems.
And of course, the roof-top terrace in Planio Berlin HQ was very appealing.
Jan: So how long have you been interested in marketing?
Thomas: When I was about 14 years old, I used to help my other brother make websites for construction companies who wanted to "get into this internet thing". That was my first taste in online marketing.
From there, I started working in sales and marketing for a daily deals company in Munich, and since then I've worked with startups in Paris and now Berlin working on content marketing, conversion rate optimization and SEM marketing.
I worked at various different sized companies from small 10 person companies to larger multinational companies. I've found I really like working at smaller companies.
Jan: What is your favorite aspect of working in marketing?
Thomas: I really enjoy researching customers and understanding what makes them tick. I love when I find a sentence that perfectly describes the benefit of a product or feature.
Jan: Can you tell us about the two things you cannot live without?
Thomas: That's simple. It would be my AeroPress, a device for brewing incredibly good coffee. It's super light, so I'm able to bring with me while travelling.
The second would be my bicycle. Berlin has so many cycles paths, and there's hardly any hills, so it's the perfect way to get around the city.
Jan: So Thomas, I've heard that, in addition to your marketing skills, you're into CrossFit. How long have you pursued this?
Thomas: Yes, I first started doing CrossFit about two years ago when I came to Berlin for a month.
Since then, I've become entirely addicted to it. These days I get up at 5:30 a.m. to do pull-ups, jump rope and flip tires with about 10 other people.
Jan: Thanks, Thomas. I look forward to us working together to make Planio even more awesome!
You will probably hear a lot more from Thomas here on the blog. Do you have any questions for him? Or anything you'd like to read more about? We'd be happy to hear about it!