Meet the Team: Support Specialist Louise Engel
Louise Engel is the newest member of the Planio team and brings with her a great insight into delivering awesome customer service. Louise's experience working in technical support at one of Berlin's 5-star hotels enables her to view technical issues through the eyes of the customer -- a trait that will definitely come in handy as she begins her new role as a Planio Support Specialist.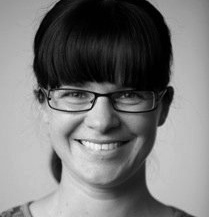 Name: Louise Engel
Role: Support Specialist
Responsibilities: Assisting customers with support issues and helping to resolve technical issues.

So, let's have a chat with Louise...
Brian: Greetings Louise! First I want to say welcome to the team, it's a pleasure to have you on-board.
Louise: Thank you for your warm welcome and greetings from Berlin!
Brian: Louise, we kick-off our interviews with the same question, which I'll toss out to you now: What is your Planio story? How did you join the team?
Louise: Originally, I come from the hotel business. After nearly 10 years I decided to try out something new and to give my life a new direction. I read Planio's job offer by chance and thought, "Yes, that's what I want!!" And what should I say? I am here now! Looking forward to new challenges and experiences.
Brian: Are there any specific skills you picked up while working in a hotel that have come in useful in your new role as a Planio IT Support Specialist?
Louise: I think the most important thing for all hotel workers is hospitality: doing everything for the guest, at every time and in every possible way. Do I need hospitality now? Of course, but in a different way. I think it's all about customer satisfaction and exceeding our client's expectations! That's what I want to do. Know what the clients need before they even know it! What else? Patience and time management.
Brian: How long have you been interested in computers/IT, Louise?
Louise: After my apprenticeship at a 5-star hotel here in Berlin, I started working in their business center directly -- mostly helping guests with their technical problems. Before long I worked as a moderator in several online chats.
Brian: That's fascinating, Louise. From what I hear you will also work with our clients through the Planio support chat, so that's great! So far, what is your favorite aspect of providing customer support?
Louise: What could be more satisfying than communicating with clients in a professional way and being able to solve problems?
Brian: Spoken like a true Support expert! So let's explore the world outside of work... Can you tell me about your dream vacation?
Louise: Everytime I see these "glasshouses" at the Maldives, I dream of being there -- watching the fish passing by under the living room, jumping in the clear blue ocean directly from the terrace. I'm already dreaming again...
Brian: Yes, that sounds awesome. Who wouldn't like a vacation like that? Next question: I was wondering if you also enjoy food or any particular types of food?
Louise: I really like eating -- nearly everything! My passion is sweets. Unfortunately, you can see every "Tic Tac" directly on my hips. So I have to restrict myself.
Brian: Louise, I understand that you recently moved to Berlin from Dresden -- how do you like it?
Louise: I was born in Berlin -- so it is my home town, city of dreams, city of the future... I love Berlin! Some time ago, my husband received an interesting job offer in Dresden, so we decided to move there. But since my whole family lives in Berlin, I always wanted to come back at some point.
Brian: I've never been to Berlin, so I am curious... what kind of things do you like to do when the weather is nice? Here in the Philippines we like to go to the beach.
Louise: When the weather is nice, my family and I go outside the whole day long for activities... like going to various playgrounds, visiting the zoo, visiting friends for barbecue, cycling, etc. We usually only go back home when it's time to sleep in the evening. Obviously, the kids fall asleep immediately! Being outside is the best thing to do in Berlin in Summer!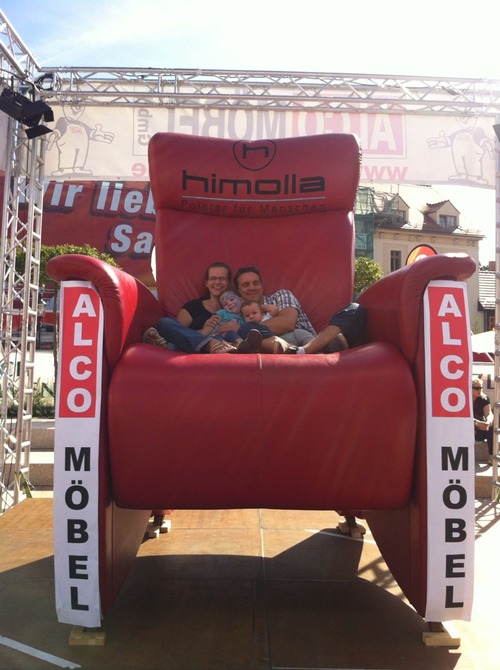 Brian: What do you like the most about Berlin? And can you recommend something that every tourist should check out when there?
Louise: The variety of cultures, the city feeling, the close proximity of everything. No matter if you feel like shopping, having lunch or dinner, playing with the kids, or just hanging out -- everything is close by. What would I recommend? Every tourist should take the time to visit Prenzlauer Berg on Sunday for a delicious opulent breakfast in one of the nice cafés, watching other people walking by and experiencing our special Berlin atmosphere!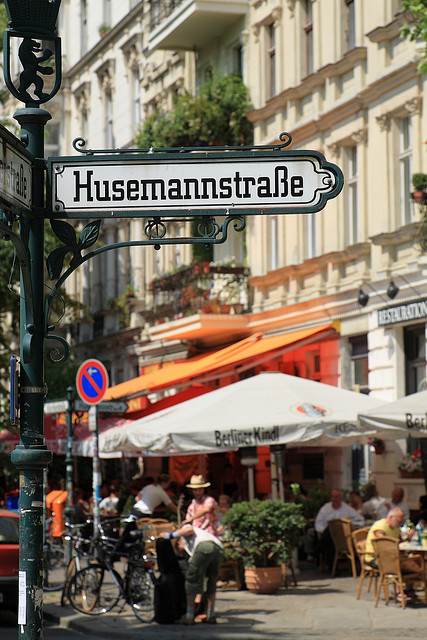 Brian: That sounds awesome, Louise, I hope to have a chance to experience that someday! Some short questions for you: Try completing this sentence, "The two things I can't live without are..."?
Louise: First of all -- my family! But if I should name two things, to be honest it's my iPhone and... hmm... Diet Coke.
Brian: Great answer there! I notice that people use phones in different ways. Here in the Philippines people love texting, others only use it for calls, some for music, some for games. How about you?
Louise: Thank God there are messaging apps! That should explain everything...
Brian: Nice! Can you describe yourself in 3 words?
Louise: Three words? I'm a woman, that's hard for me! So let's see: honest, familial, down-to-earth.
Brian: All great qualities to have. Louise, I know that our community really appreciates the opportunity to get to know you a bit better and we are all very happy to have you on Team Planio! Thanks so much for taking the time to talk with us today.
Louise: Thanks Brian!

Did you enjoy this interview? If so, share the love with a Like and a Tweet!