We Just Released a Brand New Planio User Interface
When you log in to your account, you'll see the option to switch on the new user interface of Planio in the sidebar if you are an administrator.

Before we get into the details, here's a preview of what it looks like: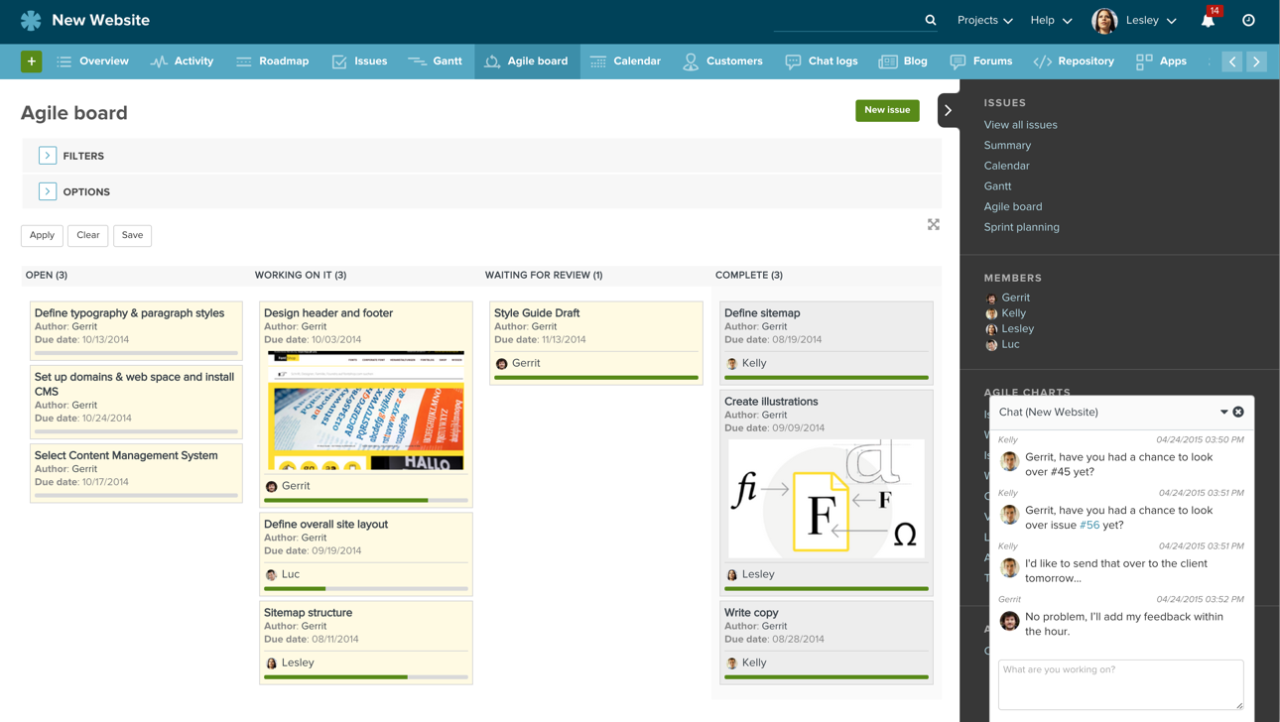 Pretty, right?
So, What's New in the New Planio?
Planio now supports high resolution screens such as Retina.

There is now a notification menu, so you can see the latest updates from anywhere in Planio with one click. And if you look hard enough, you'll find the new Mr. Planio mascot.

We've added a button for time tracking, so you can start tracking time from anywhere in Planio.

The header and navigation are simplified.

We made the tables and forms cleaner.

Why Do I Need To Activate It?
We decided to release the new Planio user interface on an opt-in basis for an initial period.
You can try out the new user interface by logging in to your Planio account and activating it in the sidebar. You need to be an administrator, so you might have to ask your account administrator.
You'll be able to switch back to the old user interface if you really want to.
Our plan is to keep the new Planio optional for the next couple of weeks. After that point, we'll switch all accounts over to the new user interface.
Update: After 9 months of opt-in, we've switched everyone to the new UI on August 20, 2016.
How We Introduced The New Planio
When you're building products, you always have the question of when to release the new version.
Obviously, as a SaaS application, we're constantly releasing tiny fixes and upgrades every day.
However, a total overhaul of Planio is not something we could ship in small pieces.
So, we used the new user interface for several months internally instead. The entire team uses Planio constantly, because we provide all our support for Planio via the Planio Helpdesk and we manage all our projects in Planio. As a distributed team, we're also heavy users of Planio Team Chat.
Therefore, every time we found a bug or something to improve, we created an issue for it.
It meant that the development process was very organic and iterative, and it also gave us a really big incentive to fix bugs.
At the same time, if you see anything that doesn't look quite right, don't hesitate to contact us.

We hope you enjoy it!