Virtuous Kick-off Meetings (2/3)
Project Management Meets Confucius is an ongoing series dedicated to finding the inner philosopher in all of us. The ideas presented herein are designed to bring together the two worlds of Asian Philosophy and Project Management; ideally, in an entertaining, tongue-in-cheek, and (ever-so-humble) inspiring way.
This is Part 2 of Virtuous Kick-off Meetings — check out Part 1 here!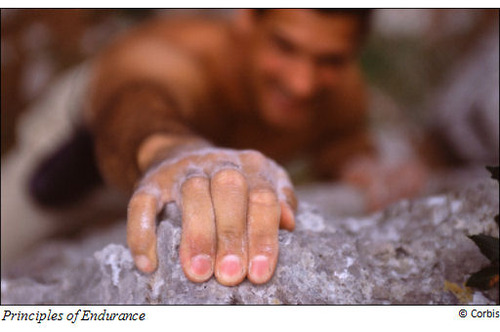 "The firm, the enduring, the simple, and the modest are near to virtue."

- Confucius
In the above quote, Confucius introduces a pair of trait combinations: the "firm & enduring" and the "simple & modest." Let's have a look at the first set:
Firm and Enduring
Firm, enduring, strong, unwavering... all of these are adjectives that convey a lack of deviation — a certain stick-to-it attitude that cannot be compromised. Can these concepts be applied to a project kick-off meeting? Definitely. A great kick-off meeting will always include the following:
Firm Definition of Roles: Everyone has something to contribute, to varying degrees, based on the complexity and size of the project. The right combination of skill-sets and personalities can make or break a project; consequently, bottlenecks can quickly manifest themselves when well-meaning participants are unclear of expectations. When a person's role is clearly defined in the beginning, particularly in front of colleagues, there can be no excuses when the spotlight comes a-shining.
Strong Support of Senior Management: The old saying "the fish stinks from the head down" is applicable here as well. When Management provides lackluster leadership or does not empower their PMs to take control, the project will wander aimlessly and ultimately flounder. Everyone has to buy-in to a project, from the top down.
Unwavering Enthusiasm: Whether you call it "the human factor" or "project chemistry," project participants are subject to the same emotions, ego needs, and foibles as anyone else; afterall, we're not robots. In short, if you want your team to give their best, they need to be enthused about the project — their work has to matter... every single time.
Enduring Communication: One of the greatest challenges of project management is enduring communication: keeping everyone on the same page, persistently, throughout the entire course of a project — from kick-off to post-project management. It is one of the grittier aspects of a PMs job (colloquially referred to as "herding cats" and typically accompanied by a resigned sigh), but is an absolute necessity. A successful kick-off meeting includes team members, resources, and stakeholders that (a) receive all the information needed to proceed and (b) know that their PM will keep the project running smoothly, despite communication obstacles.
Have you ever ran a kick-off meeting without strong Management support? Or maybe you suffer nightly migraines from spending your days keeping everyone on the same page? Tell us about it via a Comment.
Watch for: Part 3 or "Modesty is the best policy."
When not studying Asian Philosophy and writing User Manuals, Brian likes to fish, read fantasy novels, and eat cheeseburgers.