Business Chat made in Germany!
It's done. It's ready. And we think it's awesome. Planio's new Team Chat App is finally ready and is now rolling out as a new Pro Feature to all Planio clients.
A picture is worth a thousand words. So here it is: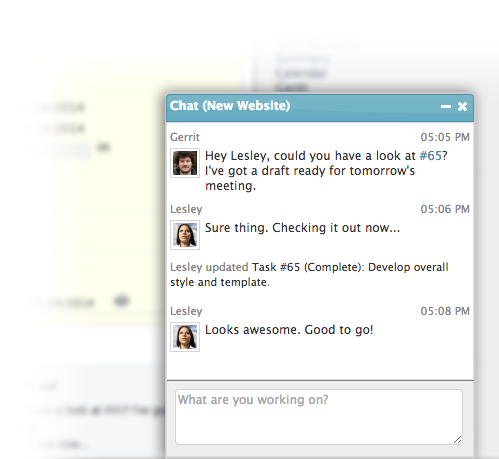 Beautiful, isn't it?
Planio's new Team Chat will make your team work even more streamlined and productive. On the Web or using your favourite IRC client - Team Chat comes loaded with great features such as unlimited chat history, powerful search, smart links to Planio and external content and much more.
But let's not talk about it too much. Why not give it a try right now?
Want to learn more about what Team Chat can do for your business? There's a full description on our brand new Team Chat web site.
What do you think? We've been working hard on this release and we'd love your feedback in the comments!