Checklists for getting things done with Planio
You know those situations: There's an open issue in Planio which hasn't been completed yet and there are still a few things missing. You're making note of each item in the issue history but over time it becomes hard to keep track.

Of course you could create subtasks but really all the items are just very simple todos. Creating separate issues for each of them would be too much.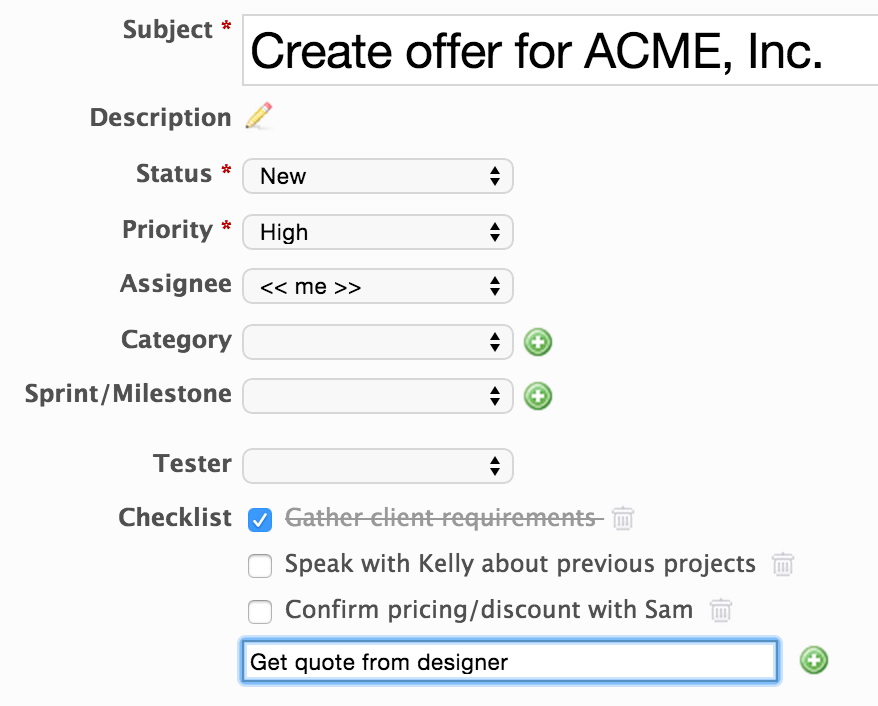 Enter Checklists. Planio now allows you to add handy checklists to issues. Simply add one or more items and Planio will keep track as you cross them off the list.
Have sets of todos that occur repeatedly? Just create a checklist template in your project settings and re-use checklists multiple times.
Checklists are rolling out today and will be free for all new and existing Planio clients.
We hope you like this new Planio feature as much as we do. Do you have any comments or questions? Please don't hesitate to comment here or get in touch with us directly.