Easy access to Planio on StartHQ
Starting today, Planio is available on StartHQ and fully integrates with its awesome new Search feature!
We're great fans of StartHQ here at Planio. It makes work with all the different tools we use so much easier. Once signed up, you can add all your favorite services and access them with just a single click.
After adding Planio, you'll immediately get access to your Projects, Issues, Activity, My Page and Spent time reports.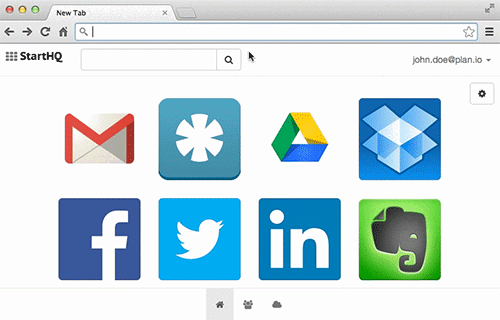 Pure awesomeness ensues after installing the StartHQ plugin for your browser: With StartHQ installed, you can search content across all your web apps using a single search field. Results from your different apps are neatly displayed in an integrated result list.
So next time when you're not sure if that important document was in your E-Mails, Dropbox, or your Planio account -- simply search for it in StartHQ and it'll be - magically - at your fingertips.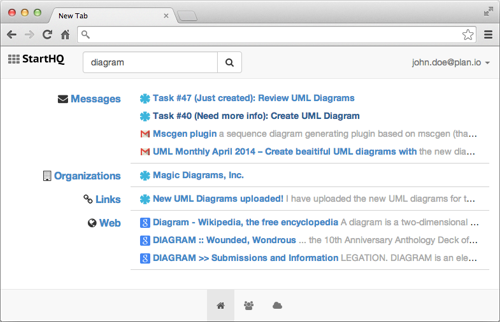 (Security advice: The StartHQ servers do not get access to your Planio accounts. The browser plugin simply uses your existing authentication cookies to search within Planio via our API. All communication happens directly between your browser and Planio's servers. StartHQ never gets access to your Planio data, not even the search results.)